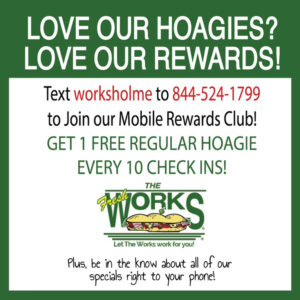 CHECK OUT OUR LATEST SPECIALS!
Any Half Chicken CHeesesteak
Saturday Special Daily Deal!
$5 off Any Order of $35 or More
Pick Your Choice Of Salad
We offer Catering For all Events and Parties! From Cheesesteak, Hoagies and Sandwich Trays to trays of Italian Meatballs, Roast Beef, Roast Pork, Chicken Parm, Baked Ziti, Salads, Apps and More.